Swan Neck Cat Water Fountain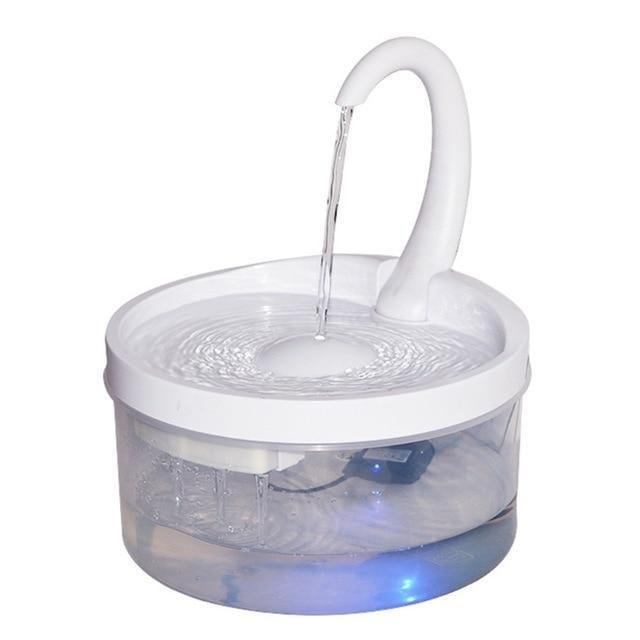 Swan Neck Cat Water Fountain
Does your pet love drinking out of the faucet? Circulating drinking water is naturally appealing to pets. The elegant Swan Neck Cat Water Fountain mimics that same experience. Our Cat Water Fountain gives your cat a constant stream of water, keeping them happy and hydrated all day long!
FEATURES AND BENEFITS:
Pet water dispenser: A water dispenser that mimics the flow of a faucet can confuse animals and encourage pets to drink more water without being frightened.
High-efficiency filtration system: Multiple purification systems can clean and soften the water body, while filtering hair, sand and impurities to obtain more oxygen and freshness.
Large capacity 2L: Unique faucet design; easy to disassemble and clean.
Easy to clean: The cat fountain is made of high-quality ABS and PP, and the transparent box allows you to observe the filling volume at any time.
Ultra-quiet work: Don't worry about disturbing you and your pet's rest.
PRODUCT SPECIFICATIONS:
Material: ABS+PP+ filter cotton

Capacity: 2L

Charging: USB (universal)

Suitable for: cats and dogs