Super Strong Waterproof Flex Tape (Various Colors)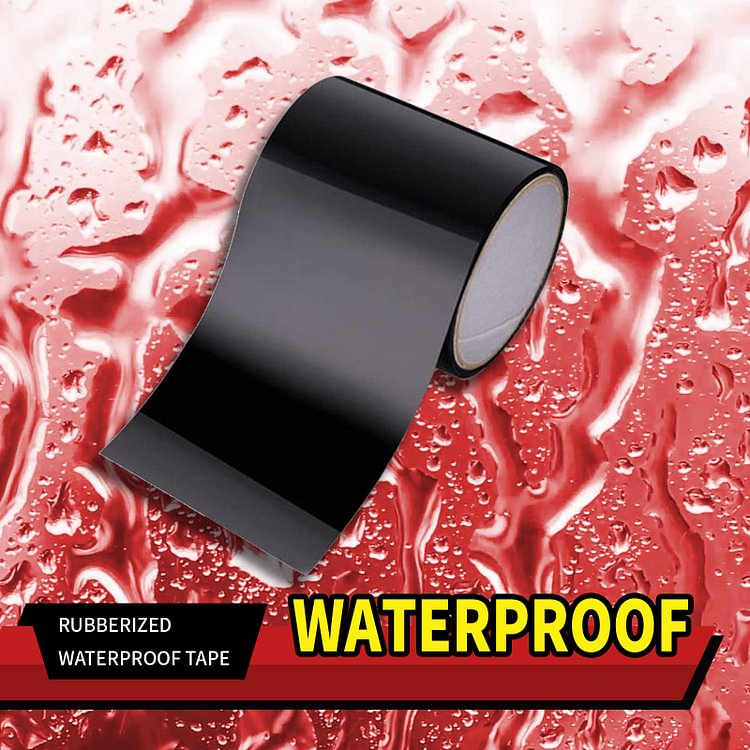 Super Strong Waterproof Flex Tape (Various Colors)
This is a super strong rubber waterproof tape that can patch, bond, seal and repair almost anything!
Available in black and white.
Patch large holes, cracks, gaps and tears under any condition and even underwater!
Bond together almost anything!
Seal out water, air and moisture!
Repair virtually everything!
UV resistant, environmentally-friendly, VOC-free
Measures 4" x 5' / 10cm x 150cm, W x L
NOTE: Tape may need up to 24 hours to reach maximum hold. Always test before use.
Specially formulated with a thick, flexible rubber backing that fits any shape or object, this tape can be used hot or cold, wet or dry, and even underwater, it instantly seals out water, air and moisture, creating a super strong , flexible, waterproof barrier!