Stainless Steel Folding Expandable Fry Chef Basket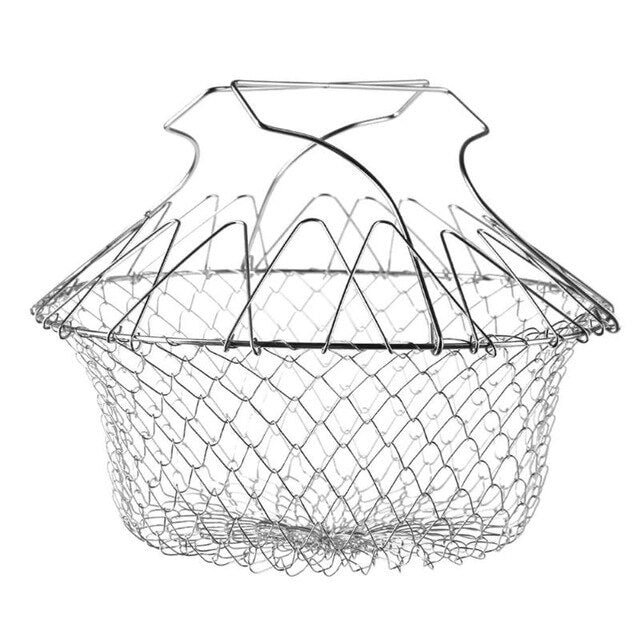 Stainless Steel Folding Expandable Fry Chef Basket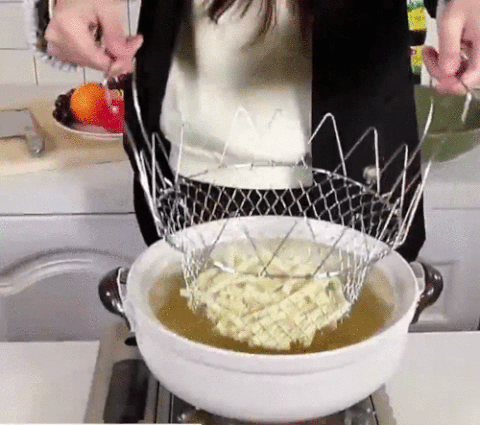 Stainless Steel Folding Expandable Fry Chef Basket Made of high-quality, durable stainless steel. Suitable for any type of food preparation, deep-frying, boiling pasta/vegetables, also serves as a great berry/fruits strainer.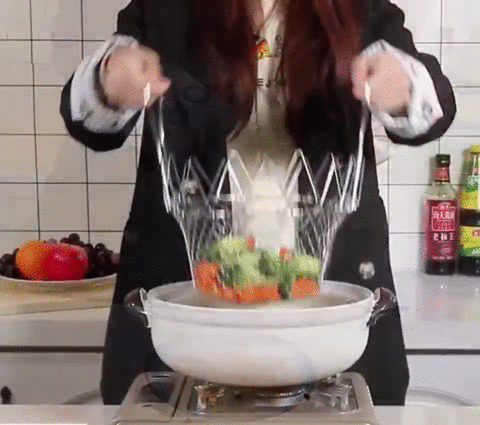 Equipped with the foldable function that allows you to save space when storing it in your kitchen cabinet. Use the embedded handles to conveniently and easily lift up the cooking basket from the hot pot.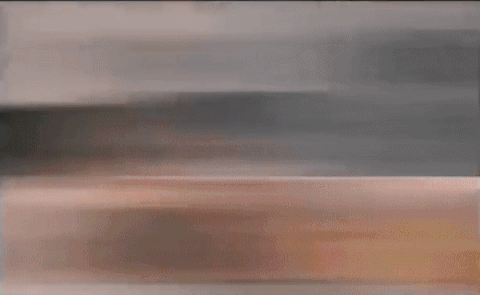 Fry Chef Basketnest together to flat to save space when not in use. Just need to clean it with water and detergent, then dry it with towels. The grid design of the penetration of water to ensure cleaning and sterilization.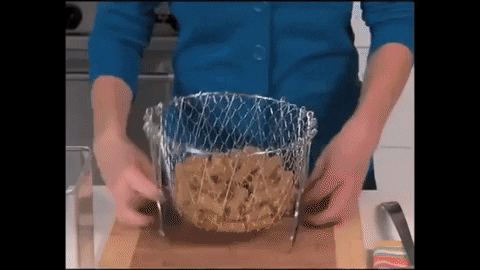 Features:
The specially designed handle keeps the touch cool. Allows you to cook, boil or deepen food with ease.
It is a must-have cooking assistant for the kitchen, which is flat and easy to store anywhere.
Simply clean with water and dishwashing detergent.
The rugged stainless steel construction is a food-grade safe food contact application.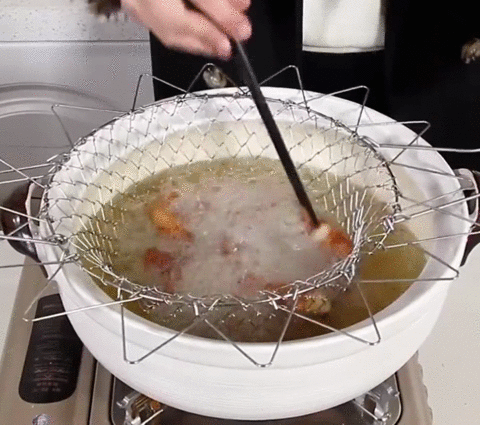 Product Specification:
Material:Stainless Steel

Size:23cm x 13cm x 15cm

Weight:260g / 0.57lbs


Color: Silver
Specially designed handles stay cool to the touch.
When cooking is done, simply lift out the chef basket and go right from the pot to the plate.
You can rise your food in the chef basket, lift handles back up and go right from the sink to the pot in one easy motion.
It folds flat for easy storage anywhere.
MONEY BACK GUARANTEE
We are make sure you have satisfied with your
purchase. If you're not satisfied with our products
we have a 14 days free return and refund policy to
ensure you are satisfaction! To learn more
You can find out our refund policy at below page.