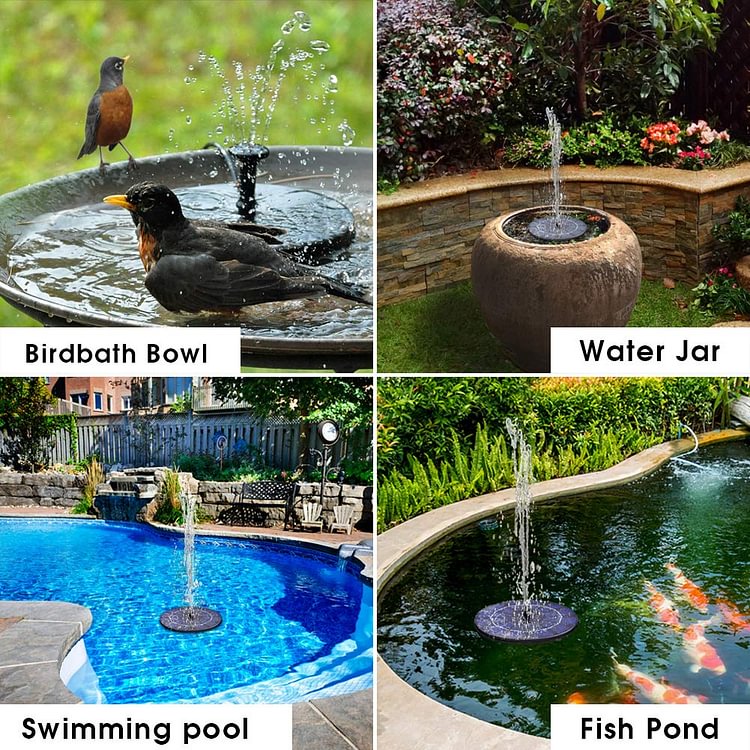 This fountain set offers an affordable and efficient pump that requires no electricity or batteries as it runs on solar energy only!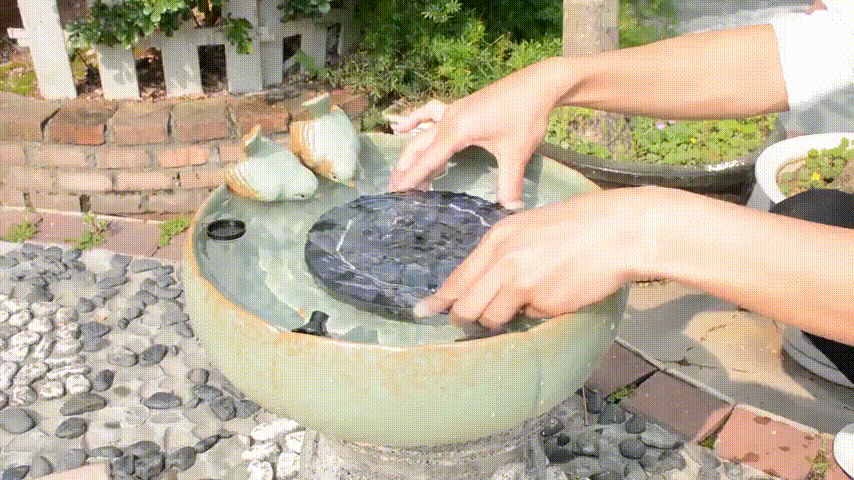 The solar powered fountain features a few different heads that offer different types of water flow from the pump. Some heads produce more of a light shower, while others offer a hard jet of water that sends the water flying higher than the rest.
The Solar Bird Fountain consists of high-efficiency solar panels and a new brushless pump.
It floats on water and requires no electricity. Automatically operates when sunlight hits the solar panel.
It is perfect for bird baths, fish tanks, small ponds, swimming pools, gardens, patios, lawns, oxygen water circulation and more.
Product Specifications
Solar panel power: 8V 1.4W
Power of the brushless pump: 7V 160mA
Maximum spray height: 45 cm
Maximum flow: 180L/h
The maximum delivery height is 120 cm
Product features:
Start: When there is no sun, the pump will stop working, and the pump will start again within 3 seconds when the sun shines again.

Lifetime: > 20,000 hours

Working hours on sunny days: 8:00 a.m. to 5:00 p.m