Rose Gold Topaz Dragon Ring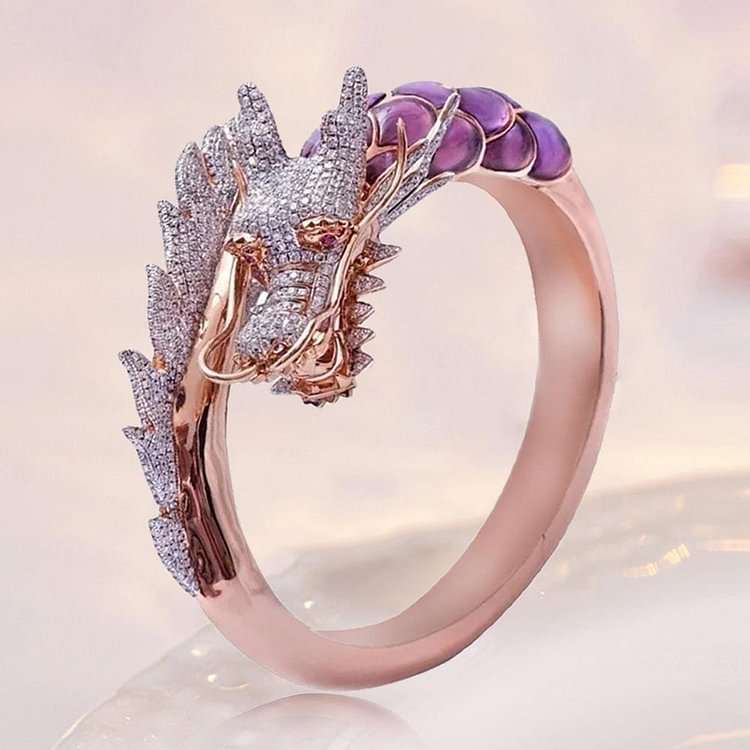 Rose Gold Topaz Dragon Ring
Classy, eye-catching, unique and comfy. Our dragon-inspired collections subtly marry intricate design motifs, Oriental influence and European iconography with a sprinkle of fantasy.
These rings have been designed by the best French designers. We are revolutionizing the world of the fashion and jewellery with our handmade, unique design and with comfort as the main differentiation.
We have our own factory and patent design copyright, the materials used are guaranteed to be 18k gold plated brass, distinctive handpainted.
With almost 10 years of sales experience, customers are confident in the quality.
✔️ Handcrafted Production
✔️ Unique Rose Gold Dragon Design
✔️ Material: 18k gold plated brass
✔️ Sizing: 6-10
30-Day Money-Back Guarantee
We are happy to offer our customers 30-day Money-Back Guarantee.
Shipping Time & Rate
We ship orders in 1-2 business days.