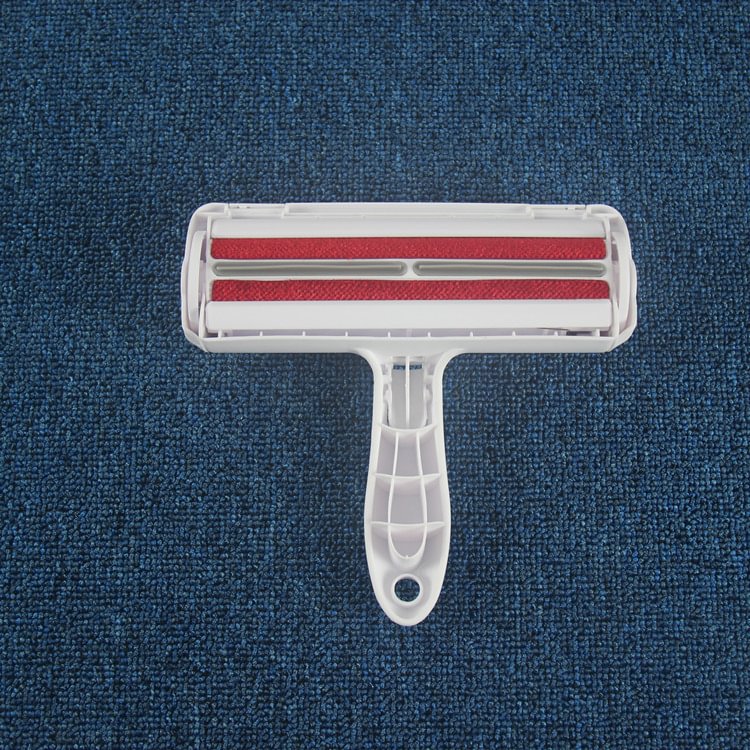 What should your favorite pet hair removal brush look like?
Dog & Cat Fur Remover with Self-Cleaning Base
Where do I need to use it at home?
Furniture, Couch, Carpet, Car Seat
Product Features
Reusable pet hair remover brush, no sticky tape or batteries required
Removes pet hair from the couch, carpets, beds, car seats and many more
Back and forth stroke movement captures the hair from the surface and release it in waste compartment
Easy to clean and reusable
Why are we professional?
[A WONDERFUL GIFT FOR PET OWNER] This is a pet hair roller remover that you never had before. It will efficiently clean up all kinds of pet hair from your sofas, couches, beds, carpets, blankets, comforters, and more. It's convenient and simple. You don't need to tear the paper anymore. It is durable and never breaks in use. With this new pet epilator, once you've used it, you'll be throwing away your fluff rollers.

[REUSABLE PET HAIR REMOVER] Simply roll back and forth on the furniture surface, pick up the pet hair, open the lid and you will find the dustbin is full of pet hair and the furniture is clean like before. Empty the waste compartment and dispose of the pet hair in the trash. With a 100% reusable pet hair lint roller, no longer waste money on refills or batteries. Cost-effective product for pet hair removal.

[ONE ROLLER TO CLEAN MOST FURNITURE] The dog hair remover roller can be used on most furniture like cotton, linen, and wool surfaces of the home. Completely Clean your furniture by rolling back and forth several times. This pet fur and down remover will give you a hair-free home.

[CONVENIENT TO CLEAN] This pet fur remover could use daily. Note: you could not wash the brush surface directly with water. Instead, use a soft towel that is soaked with water or synthetic detergent to clean the brush surface. The same applies to cleaning the dustbin. Then you'll find that your pet hair remover is as clean as new.

[SOLID, DURABLE PET HAIR ROLLER] Durable nylon and ABS plastic ensure the durability of the pet hair removal roller. If you have cats, dogs, or any furry pets, this hair remover roller is what you are looking for! No matter when and where you use it, your pet hair removal roller will be as good as when you bought it.
Reusable and Eco-Friendly
Made up of eco friendly BPA free plastic. Unlike other adhesive pet hair remover, no need to change the sticky tape or no power supply required.



Easy to Use
Simply perform short back and forth stroke movement and pet hair will be collected in the waste comportment. Seriously, it's that easy.
Cleans variety of places
It can be used to clean car seats, couch, bed sheets, blankets, carpet etc
Extremely Practical
Compact size - 20cm X 19cm

Reusable and eco-friendly

Easy to clean