barber record wall clock creative retro nostalgic home decoration clock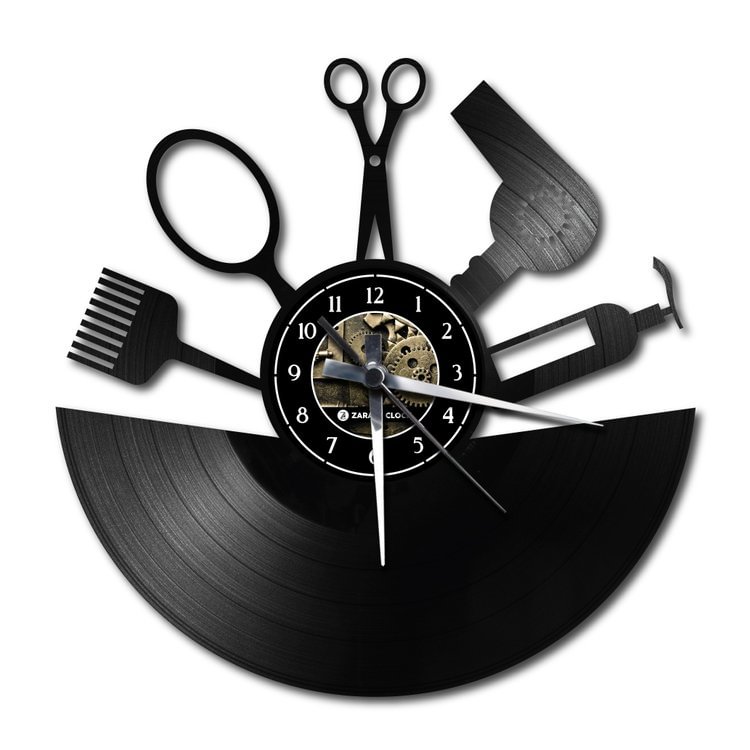 barber record wall clock creative retro nostalgic home decoration clock
Fantastic gifts hang on the wall and create a stunning look with unique, functional decor.


This retro wall clock is made from original vinyl music CDS. This creative artwork is the perfect gift for Christmas, parties, birthdays, Valentine's Day and weddings.
Quiet exercise is great for keeping time.
Vinyl 12" (30cm) - Battery Type: 1 AA Battery (Not Included) - Watch Movement: Quartz - 100% Vinyl - Please note that the dial is a sticker. It can be shipped in solid foam board for safe packing and in ideal condition.


Vintage Guitar LED Vinyl Home Art Wall Clock Description This clock is made from a single vinyl record, so you not only get a piece of art, but also a rich history to carry that spirit for a long time. Detailed Specifications: Size: 12 inches in diameter. Weight: 380-400g (depending on the cutting area).
Battery Type: 1 AA battery. Clock movement (not included): Quartz. Please clock face is sticker.
Product Description: This retro style wall clock is made of original vinyl records with LED components.