Multifunctional Vegetable Peeler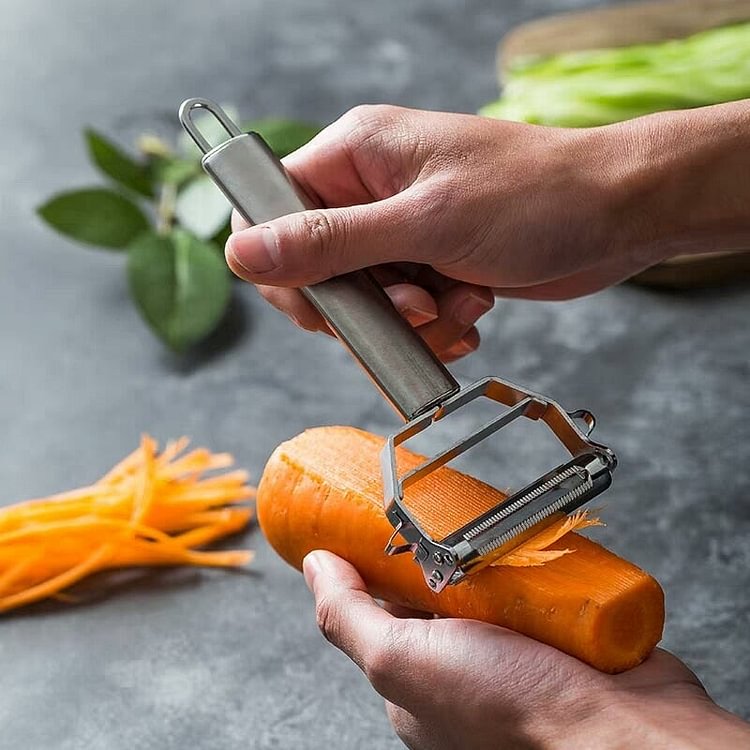 Multifunctional Vegetable Peeler
Save time and effort on peeling different varieties of vegetables!
Peeling fruits and vegetables can be very difficult, especially when they are large. With this vegetable peeler, you no longer have to go it alone. Peeling and slicing fruits and vegetables will be a breeze with this handy tool in your kitchen!
Not only does it help you peel efficiently, but it also lets you slice veggies into long strips to make fancy shapes and designs. Its unique multifunctionality will simplify your life in the kitchen as much as possible.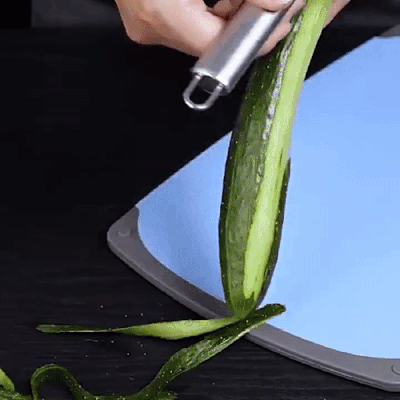 Multifunctional peeler
It comes with 2 blades, one to peel vegetables and the other one to slice them into strips. It's an ideal kitchen tool that makes your life a lot easier, especially when it comes to preparing vegetables for cooking.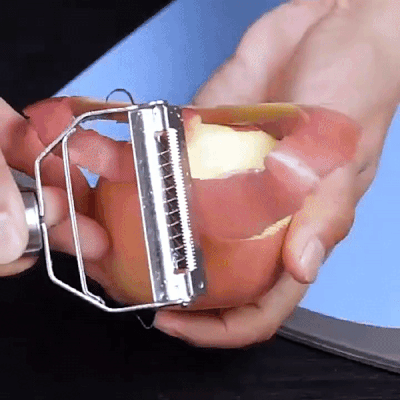 Ultra-sharp and safe
It is a fast and easy way to peel your vegetables and fruits while keeping your fingers safely away from the blade. The quality blades are made of high-grade, razor-sharp, and super strong. If you are looking for a reliable kitchen tool for your next food preparation, this is an excellent choice.
Improves your food preparation experience
Its ergonomic handle makes it comfortable for you to grip it when peeling various fruits and vegetables. And its blade can be adjusted according to the different thicknesses of your peeling produce.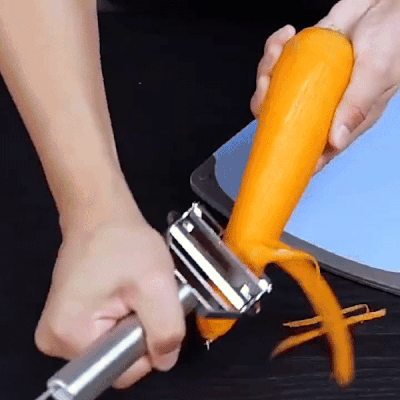 Easy to clean
Our multifunctional vegetable peeler features a built-in hook so that you can hang it in your kitchen easily after use. What's more, it is easy to clean and dishwasher safe.