Memory Foam Arm Tunnel Pillow | Side Sleeping Cuddling Pillow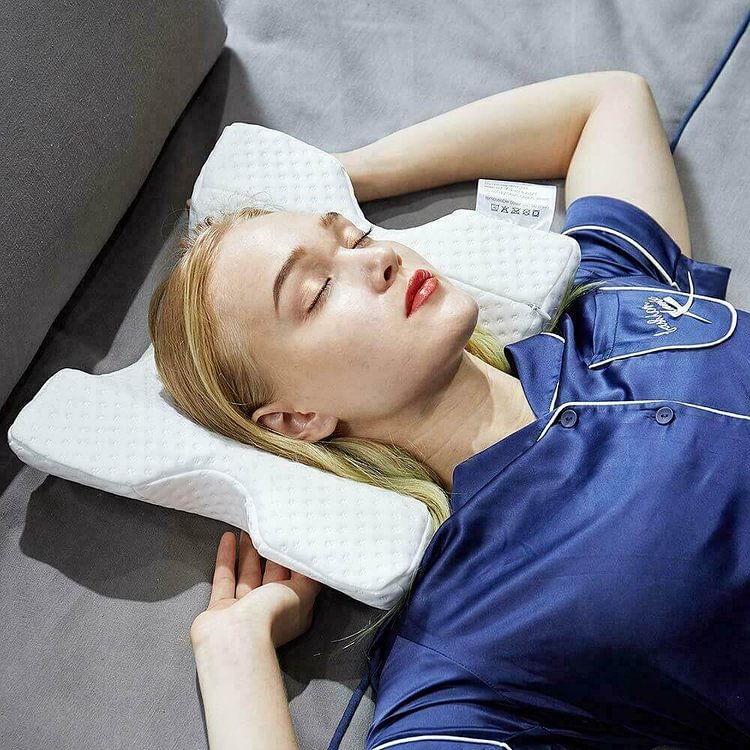 Memory Foam Arm Tunnel Pillow | Side Sleeping Cuddling Pillow
Do you ever wake up with pain or numb arms from sleeping in awkward positions? The Memory Foam Arm Tunnel Pillow | Side Sleeping Cuddling Pillow is scientifically designed to prevent your arms from going numb while you sleep. You'll be able to improve your quality of sleep with additional therapeutic relief for your neck and back.

This memory foam pillow features super soft memory foam that springs right back to its original shape when not in use. The pillow cover is made from a silk fabric and removable, making it easy to wash. Perfect for couples and can also be used for normal naps, with your hands in an optimal position. Offering you the ultimate in relaxation, this comfortable and durable pillow will provide you with a deep, satisfying sleep!
Features:
Cooling Silk Material: Using high-quality materials such as ice silk in its pillow cover provides a cooling effect to aid better and deeper sleep. The high quality slow memory foam with padded cotton provides a comfortable touch and feel to help relax your body and mind.

Unique Arched Tunnel: The hollow tunnel design at the bottom of the pillow prevents numbness in the arms during sleep. The unique arched design ensures you can place your hand comfortably and naturally, which can result in a relaxed sleeping posture. With its revolutionary curved design that provides the perfect space for front sleepers to rest their arm.
Suitable For Any Temperature: This pillow will feel softer in warm temperatures and firmer in cold temperatures. The pillow will also react to your body heat by yielding and softening throughout the night.

Perfect For Couples: Pillow comes with sufficient arm-rest through the unique hollow design, while still providing support for your lover's head. It also keeps your arm from going numb while cuddling to sleep. It is perfect for couples who enjoy spooning each other and ensure quality sleep throughout the entire night!
Benefits of the Memory Foam Arm Tunnel Pillow | Side Sleeping Cuddling Pillow:
Improving Circulation For Side Sleepers
Prevents Arm Numbness
Relieves Strain on Head And Neck
Maximizes Body Comfort
Provides Proper Support
Improves Sleep
Specifications:
Cover Material: Ice silk
Pillow Material: 100% slow rebound memory foam, ABS plastic steel skeleton
Pillow Shape: U-shaped, arched
Size: 13.7*11.8*5.1inch
Weight: 530 g
Color: White