Kitchen And Grill Utensil Holder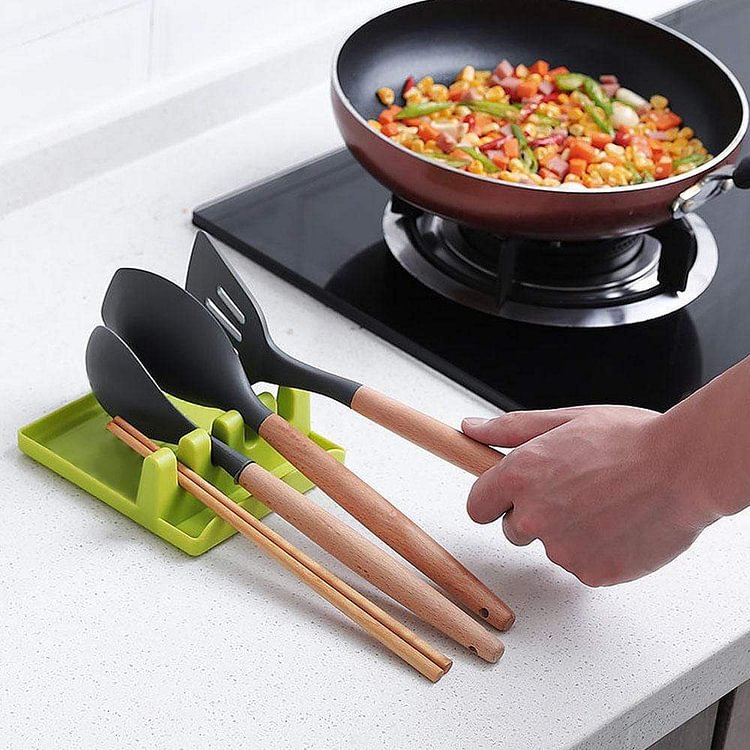 Kitchen And Grill Utensil Holder
(Get a 3-pack and save 47% )
EXPERIENCE MESS-FREE FOOD MAKING
Making food is fun. Cleaning... not so much. Imagine being able to make your favorite dishes and pastries while keeping a clean countertop.
Less mess means less stress and more enjoying the deliciousness you make.
With a simple, modern design in 3 color options that match right in with your kitchen and on the grill, it's a must-have for every household.



Keep counters and grill clean and utensils organized

Holds up to 4 utensils at once
Food-grade quality
Dishwasher safe and easy to clean
Size: 5 x 5.6 in (13 x 14 cm)
We ship worldwide
OUR GUARANTEE!

At Bababestshop, our #1 priority is your satisfaction and happiness. We understand that buying things online can be scary with companies not staying true to their customers. If you have a problem, are unhappy with your purchase, or want a refund, just send us a message and we will handle it!

Just reach out to our team at [email protected] and we will make it happen!


RETURN POLICY

If something is wrong with your order you can quickly contact customer support through email or social media and get a refund/replacement.

SHIPPING INFORMATION

Shipping availability - Worldwide

Ships in 6-14 days