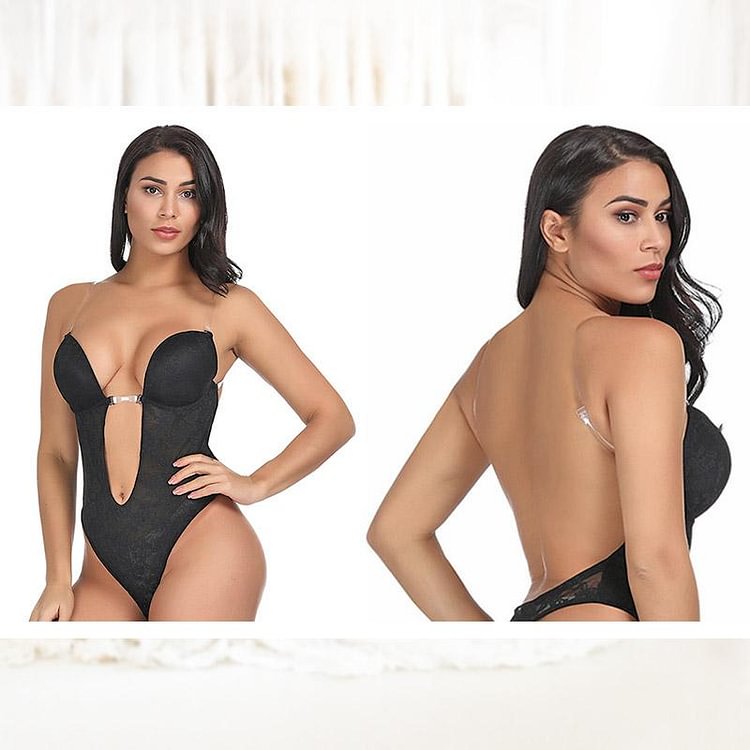 Every woman deserves to feel like a princess on her big day
The wedding day is one of the most wonderful days of your life.
And with our body you will feel more beautiful and elegant than ever!
The proven "seamless comfort" material ensures that this body hugs your body like a second skin and emphasizes your beautiful figure.
It can be adjusted in many places to fit your skirt perfectly. No matter which style you choose for your big day - with this figure, your dress will look twice as big as you.

you are unique. You deserve the best. We want to help you highlight this on the big day.
Adjustable Straps: There are many different ways to attach and adjust the straps, so you can customize it to fit the unique style of your wedding dress.
Drop-neck and open-back Whether your dress is a plunging neck, an open-back or a completely offbeat style, there's not a single dress that won't go well with this bodysuit thanks to its adjustable design.
Highlight your figure: Bodysuits give your body a little push in all the right places for a beautiful hourglass figure. Bra pads and underwires elevate cleavage, and the bottom trims the belly.
PERFECT GRIP: We have bra pads and underwires so your breasts are optimally supported and get a good push. So everything stays where it should be!
Easy to use the toilet: The crotch closure has an adjustable hook for easy opening and closing again.
Seamless, Stretchy Design: The body clings to your body like a second skin, so no one can spot it under your skirt. You can also wear it easily thanks to the stretchy fabric.
How to Customize Each Wedding Dress:

The cleavage straps attach to the bottom, complementing any deep cleavage dress, and are easily adjustable so you can adjust them to your bra size.
There are 4 ways to adjust the side underarm straps
Adjustable hook for crotch closure
The bodysuit can be worn with side straps, so you can wear it inside an open-back dress.
You can also cross the straps to match a cross-back dress.
Can even be worn as a halter neck
The body can also be worn completely strapless and still stay where it should be!

Color: Black/Beige
Available Sizes: S/M/L/XL
Material: 84% Nylon, 16% Spandex