HARD CASE RFID CREDIT CARD HOLDER WALLET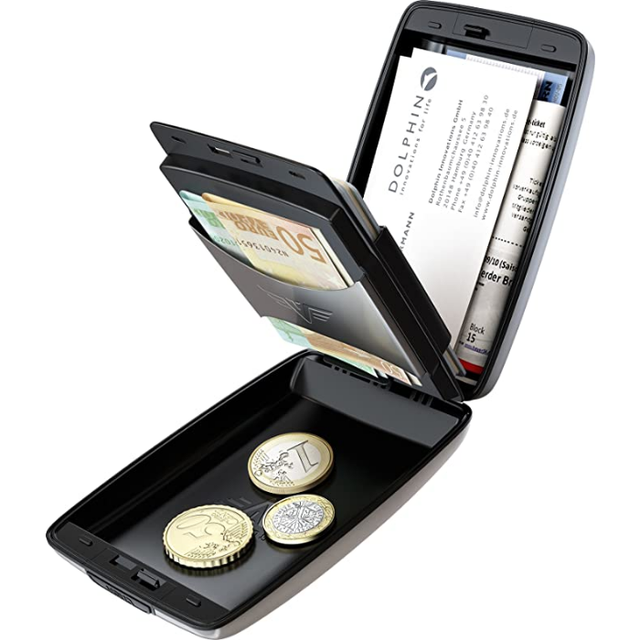 HARD CASE RFID CREDIT CARD HOLDER WALLET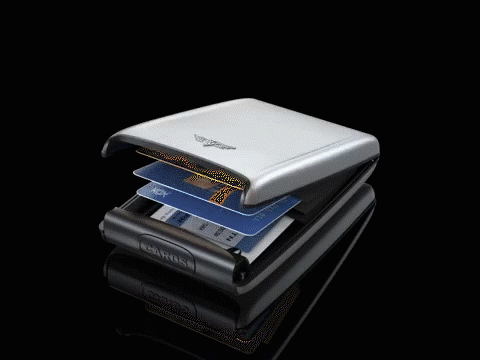 FEATURES
Our Cash and Cards Wallet is the first aluminum wallet with integrated card and coin compartments featuring a patented storage system for security and organization
Card compartment includes storage for up to 6 credit cards and additional compartment for business cards, receipts, tickets or 2 more credit cards
Cash compartment features a slide function for coin storage and stainless steel pocket for bank notes
High-glossy sleek metallic surface guards against RFID scanning, demagnetization or damage from water splashes, sand, snow or mechanical load
Organic design with smooth lines and curves, extremely robust and durable but lightweight
Compared to regular wallets and purses made from leather, our aluminium cases protect cards from illegal data theft, so called RFID-Scanning. (RFID-Radio Frequency Identification)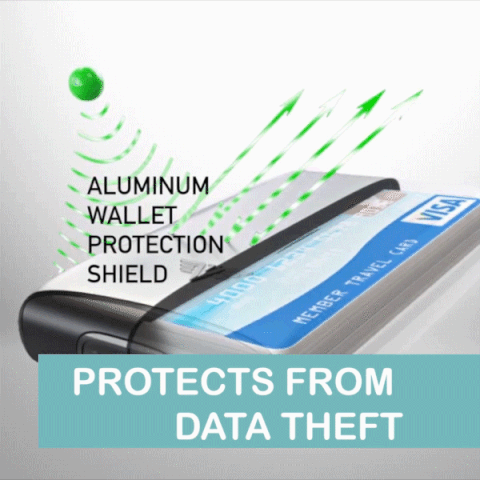 RFID Scanning is when personal data, which is increasingly stored on RFID chips on credit cards, debit cards and even new ID-cards and passports is illegally scanned. In this case, data from RFID chips is detected and read out by mobile scanners from a short distance, they can even scan through regular leather wallets, purses, pants and jacket pockets.
Our products on the other hand are made from a fully sealed aluminum polymer compound. This is what keeps the scanner's radio waves from getting in touch with the RFID chip and hereby blocks the scanning and protects the stored data inside your wallet.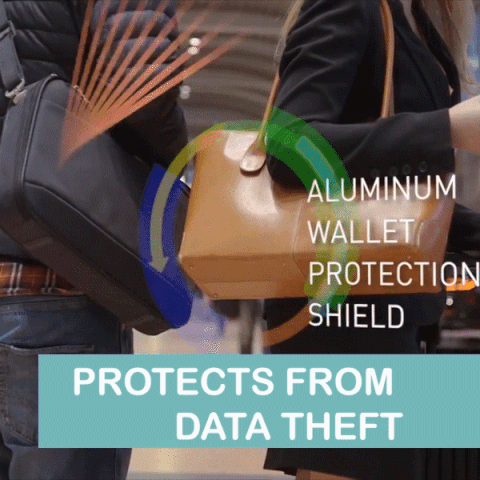 This aluminum-polymer compound also protects cards from electromagnetic radiation and demagnetization. In additional, this tough but lightweight exterior protects the contents inside your wallet against mechanical damage or breaking apart and denting, weather related influences such as snow, rain, sand and liquids. That's why our products make a perfect "pocket safe" in a mini-format.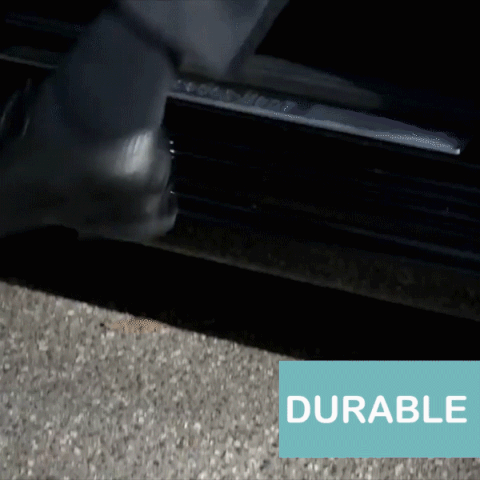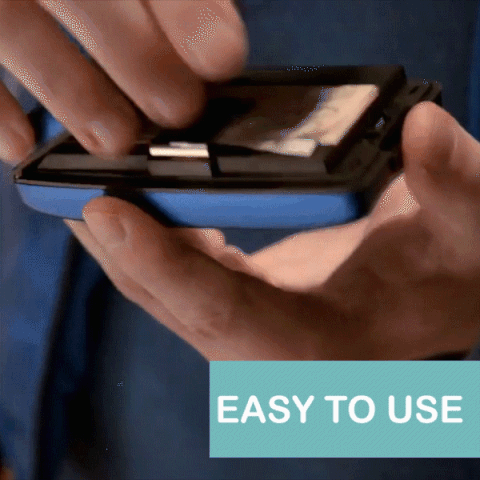 AFTER-SALE SERVICE
We offer 100% satisfaction guarantee, 40-day back money guarantee and 1-year warranty.
We have 24/7/365 Email support.
Shipping takes 7-15 Days depending on location.
SALES ENDING SOON


WITHOUT PayPal?
You don't need a Paypal account to checkout.
Paypal accepts all payment credit cards.
Just select "Paypal" and click the "Pay with Debit or Creditcard" button.