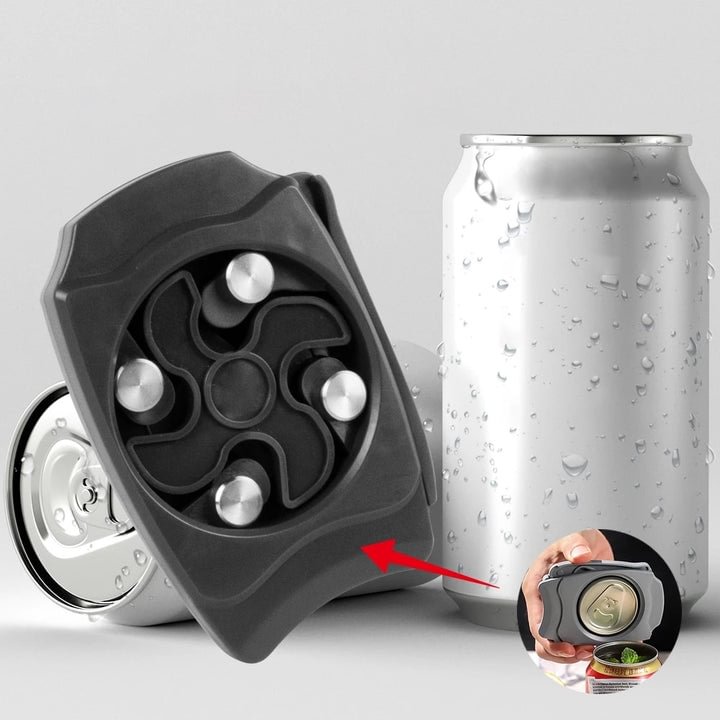 1.Durable 304 stainless steel blade in delicate workmanship, smooth and sharp to cut with enhanced opening efficiency, durable for long-time repeat applications.


2.Ergonomic and non-slip handle allows for secure and comfortable grips, easily reduces risks of getting your hands hurt, effectively saves your energy with safe operation, both suitable for children, elderly, and arthritis sufferers.


3.Universal design enables to safely remove the top of almost any can, can widely be used on most 8-19 oz beverage cans, works well on domestic, imported, and craft beers, spiked seltzers, canned wine, canned cocktails, energy drinks, iced coffee, soda/seltzer, and much more.


4.Innovative topless can opener can remove the entire top leaving no sharp edges for an uninterrupted pour and easy to enjoy the aroma of your beverage with the enhanced drinking experience, just ditch the glass and drink straight from the can.


5.Compact and portable design, simply click the handle closed for convenient storage and slip it into your pocket to take it anywhere.
Materials: PC+304 Stainless Steel