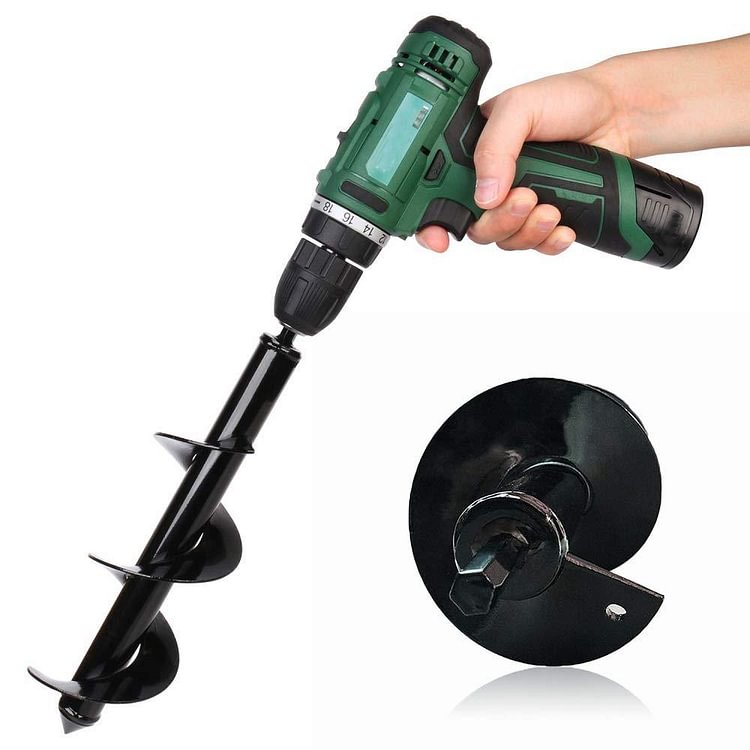 Promote and speed up your planting work
This tool will save you time and effort when digging holes for planting bulbs in any type of soil.

EASY TO USE - Works with any 3/8" (9mm) or larger chuck drill, 12V or larger drill recommended. Plant hundreds or a few bulbs in minutes.
MAKE PLANTING EASIER - The auger takes all the guesswork out of planting bulbs; Just drill as far as the auger will go and lift it out of the hole. Drill required, not included.
MULTI-APPLICATIONS - This motorized auger is the choice of professional landscapers to dramatically increase the efficiency of planting bulbs, 7.6 cm (3 inch) potted plants, vegetables, flowers, root trees bare trees and shrubs, potting soil or planters soil, fertilizers, paint or mortar mixes for hard floors; Effortlessly dig or even take it on vacation to drill a hole in the sand to anchor your umbrella
STRONG MATERIAL - Made from sturdy steel, with a glossy black painted finish



Excellent quality and value. Durable and practical, can be used for a long time.
Find many other uses for this auger, such as mixing fertilizers in flower beds, growing plant containers, mixing polymers in soil, and more.

Garden Wick: Great for professional and home DIY projects.


Package Included:

1 x Drill