Electrical Vegetable Corer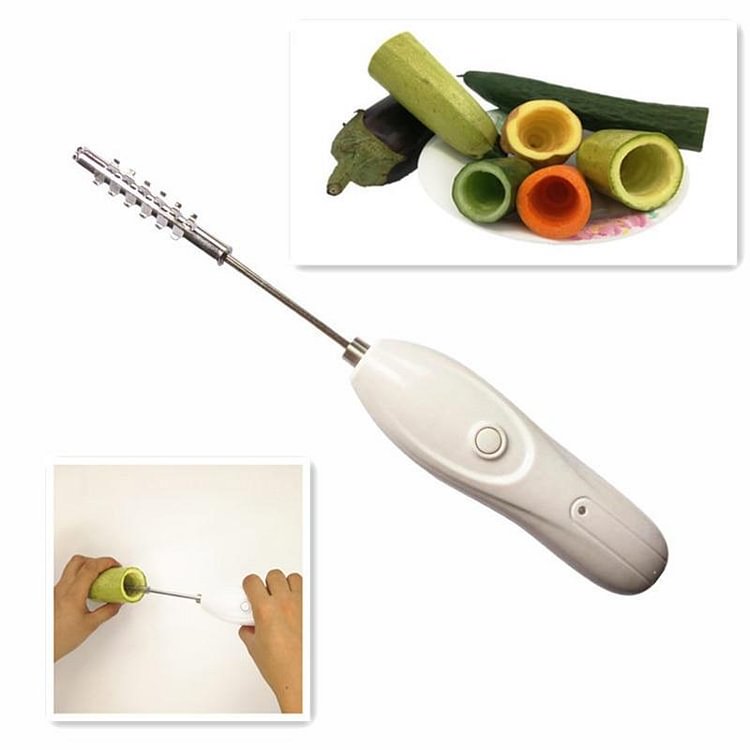 Electrical Vegetable Corer
Electrical Vegetable Corer

TAKES OUT ALL THE HARD WORK
Do you spend a lot of time preparing vegetables for cooking? If you're like most people, the answer is yes. But what if there was an easier way to do it? With the Electrical Vegetable Corer, there is! This amazing kitchen gadget takes all the hard work out of coring vegetables. All you have to do is plug it in and let it do its job.
REMOVES CORE IN SECONDS
The Electrical Vegetable Corer is the perfect kitchen gadget for anyone who hates coring vegetables. It's easy to use and quickly cores any vegetable in just seconds.

EASY TO USE
It's easy to use and makes coring vegetables a breeze. Imagine being able to quickly and easily core all of your favorite vegetables without any fuss. With our electric vegetable corer, that dream can become reality.
Our cooking trendy gadget is practical and easy to use. Ideal for busy cooking moms. Have fun with our cooking gadgets!

Our best kitchen tools are specially designed for busy moms. You can only find smart kitchen gadgets in our store—the best kitchen gadget for 2022.
Electrical Vegetable Corer

Features
The new electric Veggie Corer is very easy, quick, and without pain. to prepare stuffed vegetables.

With the new electric Veggie Corer, the vegetables remain whole pieces and thus very fragrant.
Specification
Seafood Tools Type:

Core remover

Material:

Stainless Steel
OUR 5 POINTS CUSTOMER PROMISE
FREE Insured Tracked Shipping For All Orders!
24/7 customer support. Please contact us if you need assistance.
Safe payments via Credit/Debit card and/or PayPal.
A full 100% satisfaction guarantee.
A "no returns needed" policy - which means that if you have an issue with our product, we'll simply replace it for you - no questions asked and no need to return the item to us.
Package Includes
1 Pcs Electrical Vegetable Corer