Easter Plastic Cookie Cutter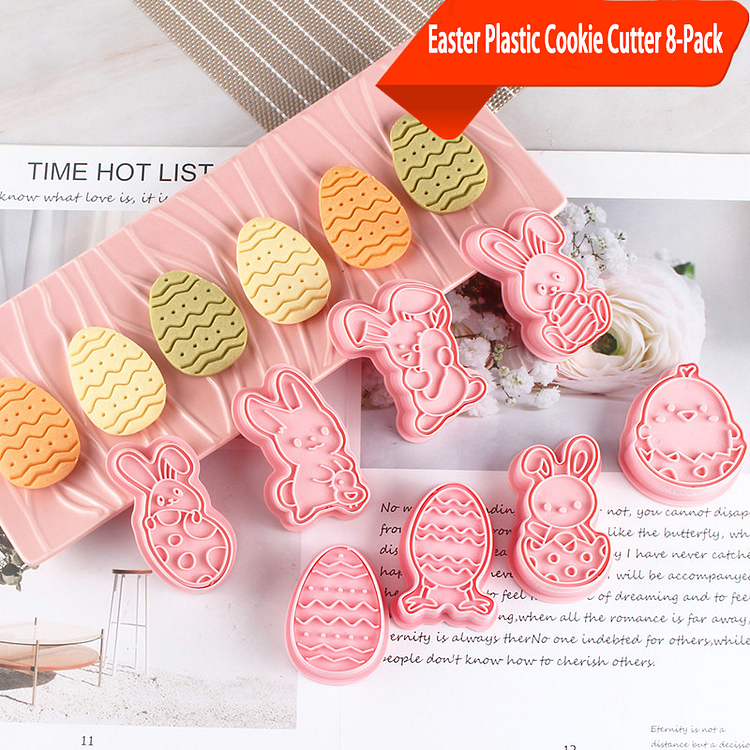 Easter Plastic Cookie Cutter
Easter themed cookie cutters: this Easter themed cookie cutter set has 16 pieces of embossing cookie stampers in different patterns, which can help you make a large number of different shapes of cookies; these cutters are about 1.3-2.8 inch in size that can make cookies of ideal size.

Various cute patterns: the 3D cookie stamper set includes 16 cute patterns, all of which embody classic Easter elements, including rabbit, egg, butterfly, flower basket, carrot, sheep and chick, etc.; with a strong Easter style, this cookie cutter set is very suitable for entertaining guests on Easter, making your cookies unique.

Perfect DIY baking tools: this is a perfect kitchen baking tool, which can be applied to make food with rich shapes by hand, such as biscuits, chocolate, muffins and fudge; made of high-quality PVC material, and the tool has a good molding effect, you can use it with confidence.

How to use: the use of this mold is very simple, just press the outer cutter into the flat dough, and then press the stamper to get the corresponding mold shape; the 3D cookie stamper is durable and easy to clean after use.

Make food more attractive: the plastic embossing biscuit mold can give biscuits a variety of cute shapes to make them look more appetizing; you can make delicious and beautiful food with your children and enjoy the fun of baking.