Cat Travel Harness and Leash Set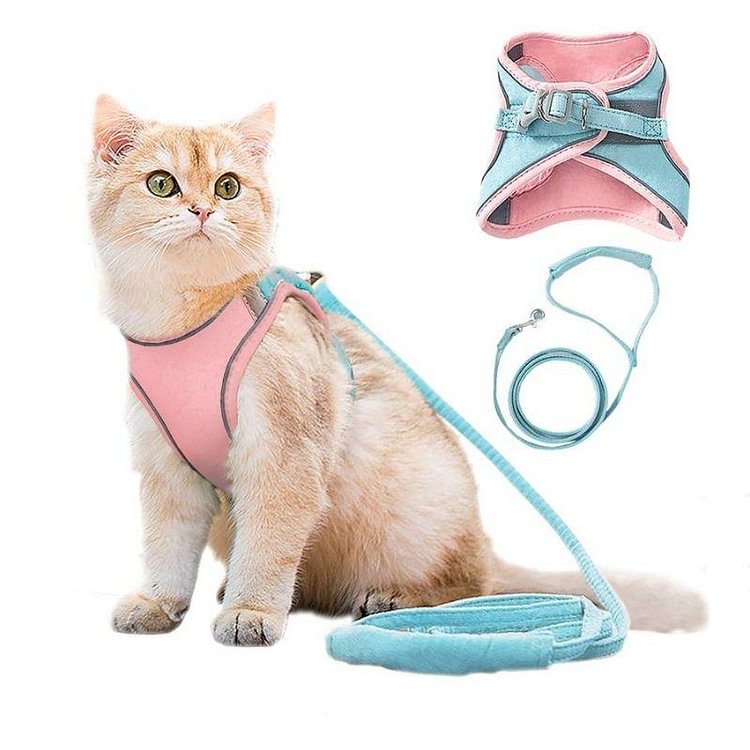 Cat Travel Harness and Leash Set
Cats are curious pets, especially outside our homes. Give them the best, comfortable, and safe experience outdoors with our Cat Travel Harness and Leash Set. This will surely make traveling adventures extra fun and secure with your furry best friend.
Features:
Made of

soft and breathable air-mesh fabric.

Soft edge and resilient cushioning.

Vest-style design that evenly distributes leash pressure across the chest and shoulder.

Adjustable slide clips, easy buckle closure, and strong velcro

for secure fitting.

Reflective stripe that ensures your cat is visible at night.
(No stress on pet's neck, no choking, perfectly designed for easy walking, jogging, running, hiking, or even training.)
(Comfortable padded air-mesh vest.)
(Providing them with an enjoyable cat walking experience.)
(Size Reference.)
(Item Color/Type: Pink+Blue)
(Item Color/Type: Green+Orange)
(Item Color/Type: Orange+Blue)
Actual product images: