Cat & Fish Silver Stud Earrings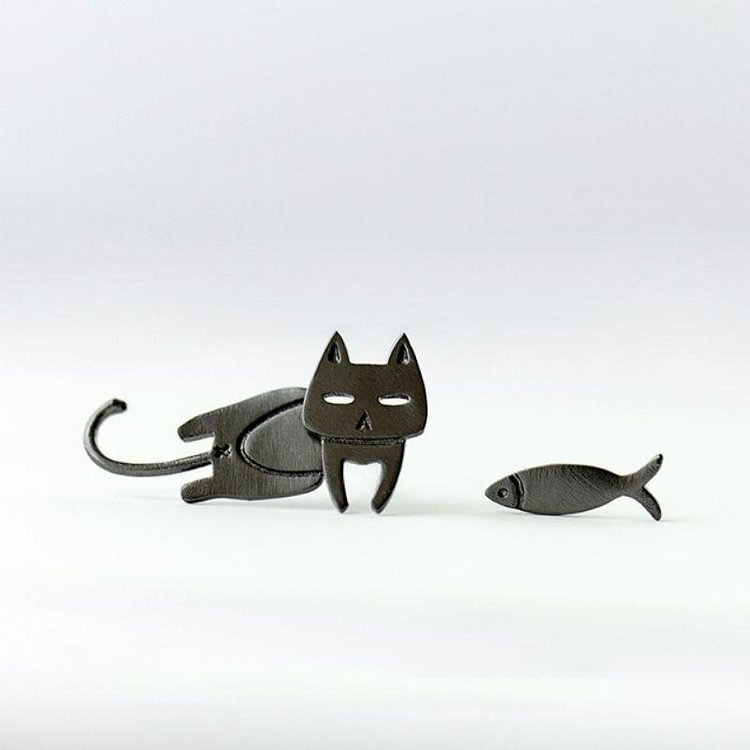 Cat & Fish Silver Stud Earrings
Introducing our Cat & Fish Silver Stud Earrings that's super cute and trendy. With asymmetrical charms on both sides (cat and fish), it's so unique. Designed for cat lovers who appreciate edgy, minimalist silver jewellery.
Features:
Made of 925 sterling silver.
High polished silver earrings were very dainty and pretty, simple but elegant.
Earrings size : Cat 0.8cm*2.5cm / Fish 1.2cm*0.3cm.
Includes 2 pairs of silicone and 1 pair of metal plugs.
(Item Color / Type: Silver)
(Item Color / Type: Black)