Carbon car door sill stickers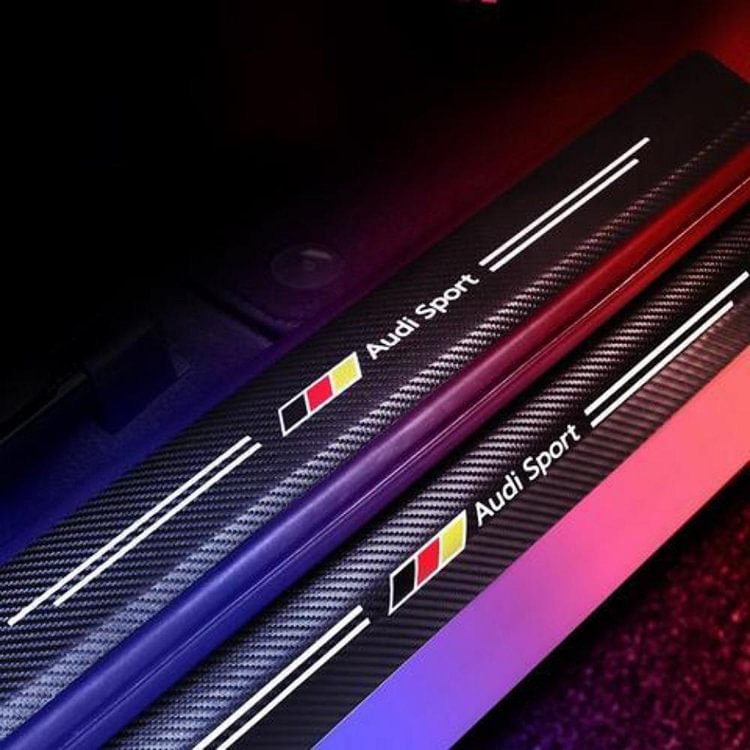 Carbon car door sill stickers
A new stylish treat for your car.


Fits perfectly! Brilliant product, easy upgrade.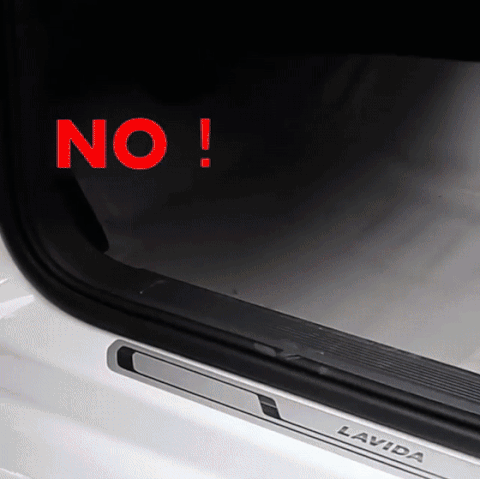 CHARACTERISTICS:

High quality material: 4D carbon fiber black sticker. The door sill protector is made of vinyl sheet with carbon fiber texture design, waterproof and high temperature resistance. After several tests in high temperatures and rainy days, we found that it doesn't melt and crack. High quality is our pursuit and we believe in you.
Function: The door sill scratch protector is designed to prevent scratches. It covers the existing scratches when loading and unloading the front and rear doors. It has good slip resistance and flexibility. Improve vehicle appearance and make your car look cool!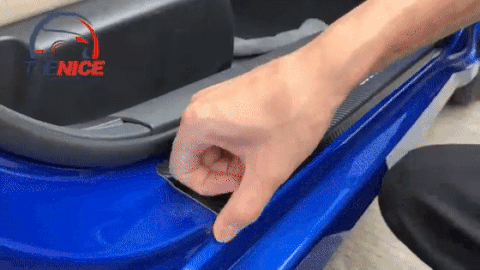 Easy to install: First, wipe the target surface free of dust and oil, then remove the protective film of the strong adhesive tape and stick it on the right place, peel and stick it, and then press it with one plastic spatula.
Wide Application: The door sill protector is suitable for all cars. If you think it's too long, you can cut it freely. It can also be used with heat guns or household hair dryers for shaping, flexible and elastic.
THE PACKAGE CONTAINS:

(4 pieces) carbon car door sill stickers * 1 set
-Front door size: 59.94 x 6.85 centimeters (2 pieces)
-Rear door size: 39.87 x 6.85 centimeters (2 pieces)
Applicable car: universal (can be cut)
How is it installed?
Clean and dry the application area.
Measure the application area.
Peel and stick, then press down firmly with a plastic spatula.
Keep your car away from washing or waxing for 3 days.


How can I replace or remove them?
Use the spatula to remove and wipe the glued area with alcohol.
Or use a hair dryer to facilitate removal.
Applies to:
Suitable for BMW ALL MODEL series
For AUDI ALL MODEL series
For BENZ ALL MODEL series
For TESLA ALL MODEL series
For LEXUS ALL MODEL series
For NISSAN ALL MODEL series
For HONDA ALL MODEL series
Suitable for modern ALL MODEL series
For Kia ALL MODEL series
For TOTOTA ALL MODEL series
For VOLVO ALL MODEL series
Compatible with all Ford model series
For MAZDA ALL MODEL series
Buick ALL MODEL series
FOR CHEVROLET ALL MODEL SERIES
For CADILLACS ALL MODEL series
For INFINTI ALL MODEL series
For JEEP ALL MODEL series
Compatible with all Subaru model series

100% Satisfaction Guarantee

If you have any complaints or questions, you can contact us