Can Do Crab Lure Smashes Big Bream Flathead Snapper and Barra!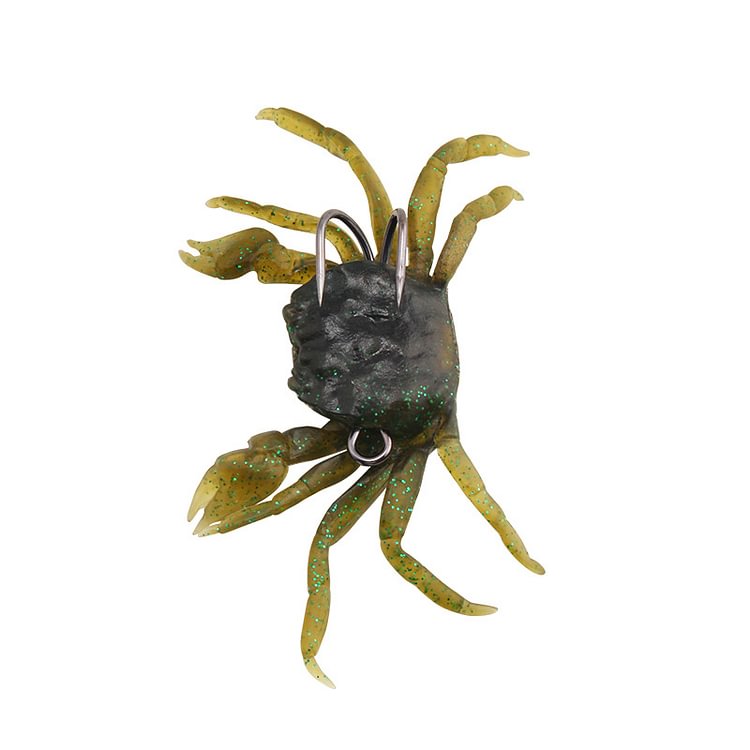 Can Do Crab Lure Smashes Big Bream Flathead Snapper and Barra!
Cast with confidence using a realistic Can Do Crab. Lifelike claws and legs move in the swells or current. Cast and retrieve, jig, or let it sit on the bottom and do its thing.
1. LOOKS REAL - The realistic look will let you cast with confidence no matter what the conditions are.
2. HANGS UP LESS - Can-Do Crabs hang up less and makes it easier to fish.
3. EASY TO FISH - You can easily fish it in shallow water letting you hug cover and reduce snags.
Amazing lifelike look as its' wide flat body sinks to the bottom during slow retrieves. Looks just like a real live crab in the water. Amazing lifelike action when the flat body and swaying legs drift gently to the bottom on slow retrieves.
Rides with Hooks Up
Reduces snags letting you hug cover.
Sharp Double Hooks
Hooks and holds your fish!
30 grams weighted
Easy casting shape and weight for long casts.
13cm Wide
Bream, Flathead, Whiting, Tailor, Estuary Cod, Mangrove Jack, Giant Trevally, Yellowtail, Mulloway, and other predatory fish feed on crabs. It's amazing what fish will hit a crab lure, both salt and fresh. Predatory fish species wait along the whitewash near rocks to find crabs that wave action washes off the rocks and into the water. Top of the food chain level estuary and inshore predators love crabs. Grab a crab and give it a go. Most of these species will also take a soft plastic.
Bream
Estuary Cod
Mulloway
Kingies
Snapper


Mangrove Jacks
Flathead
Sooty Grunter
Tailor
Giant Trevally

And HEAPS MORE SPECIES!

Hook shank diameter is 2.0 mm making hook strength a priority. The hooks are a heavy gauge wide gap 4/0 Double Hook which reduces hang ups and improves hook ups. The double hook is weighted bringing the total lure weight to 30 grams. 13 cm lifelike articulating soft silicone legs for life like action.
DOUBLE HOOK

STRONG 2.0 mm Hook Diameter for Skull Dragging Groper
4/0 Double Hook for Positive Hook Sets
Chemically Sharpened Hooks With Barb Sets and Stays
Match the conditions to your quarry.

Brown crab is super for fishing the sand flats and the beach at rips and gutters. Matching structure colour helps match the crab colours.
Green Can Do crabs imitate grass flats and weed bed crabs fish learn to look for. Red crabs can be found at rocky outcrops and mangroves.
Red Can Do Crabs work near the mangroves, rocky reefs, or in the rocky whitewash along the rocks.
Red Can Do Crab for Mangroves and Rocks
Green Can Do Crab for Weed Patches and Grass Flats
Brown Can Do Crab for Surf and Sand Flats

Ships from Balgowlah, New South Wales.