Anti-Cat Scratch Transparent Tape Sofa/Furniture Protector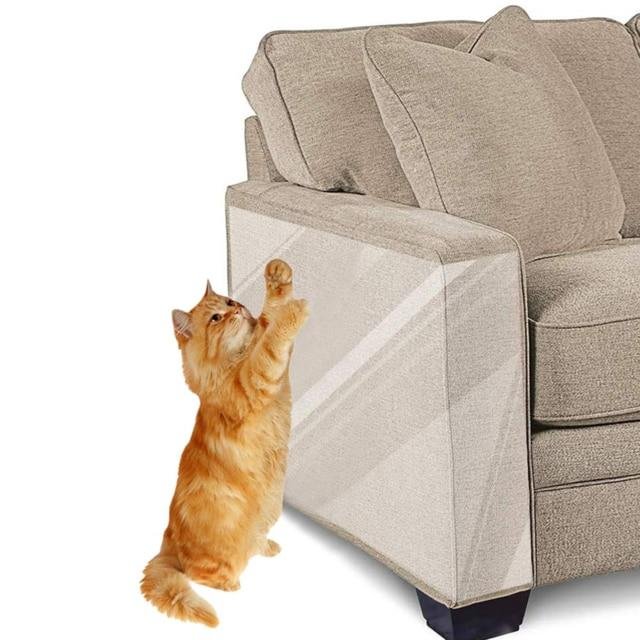 Anti-Cat Scratch Transparent Tape Sofa/Furniture Protector
There's nothing worse than getting a new sofa and coming home to find that your cat or kitten has ripped it into ribbons or finding deep scratches on the armrests.
Cats' scratching furniture can be a real problem, especially if you're house-proud!
Sometimes it may seem that your cat's out to cause trouble, but it's important to know that these scratching behaviours are deeply ingrained instincts, and they have numerous benefits to both their health and wellbeing.
The best way to prevent cats from scratching furniture is by providing them with plenty of scratching opportunities inside the home. Place the scratching posts and objects throughout your home in places that your cat already likes to relax or near items that they like to scratch.
If you would not like them to scratch the furniture, try Anti-Cat Scratch Transparent Tape Sofa/Furniture Protector. It provides:
Wide coverage to protect the couch
Non-intrusive, transparent plastic sheets, that still looks okay on a couch
The smooth & sticky surface effectively deters your cat from scratching on your furniture.



Features:
Easy to use, simply peel the sticky covering off and apply it to the places your cat scratches the most.
Comes with 20pcs tacks for extra stability. Don't worry, it will not damage the fabric.
Made from non-toxic and hypoallergenic adhesive material, which is suitable for all cats.
Can be easily cut and can cover even the smallest areas of the furniture.
Adhere strongly to most surfaces such as fabric, wood, metal couch, and varnished doors.
During this time, it is best to train the cats to scratch the posts or designated scratching areas. Remove the adhesives only when they are used to not scratching the furniture.

Note: We do not recommend this product for leather furniture as it could potentially cause damage.
Actual product image ( 30cm x 45cm type):