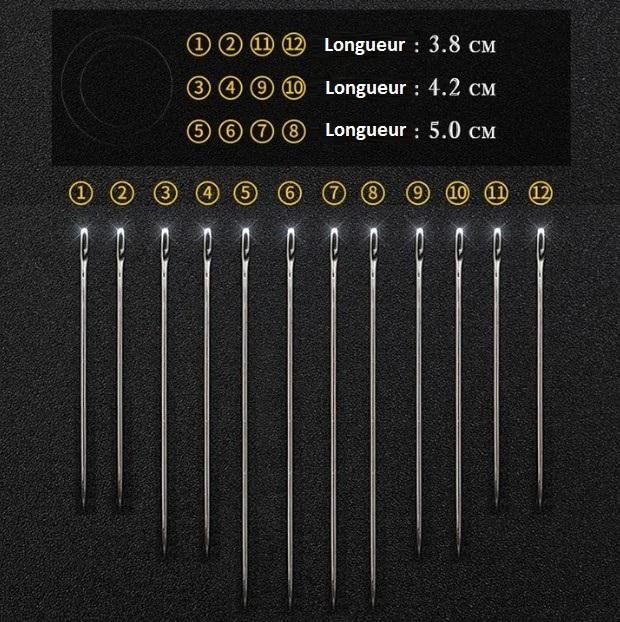 This sewing needle is ideal for leather, denim, silk, canvas, cotton, etc., making it the ideal choice for everyone, especially the elderly.
12 Nickel-Plated Steel Hand Sewing Needles.
It is small and exquisite, with good steel property.
Very handy for doing good fine manual work.
Very sharp, with great ease of penetration.
Design so that it never comes off.
Suitable for larger embroidery, sewing, quilting, darning, etc.
Characteristics:
Color: Silver and Gold.
Packing size: 12 x 6 cm.
Quantity: 12pcs/set, 42mm, 38mm and 36mm each is 4pcs.
Material: high carbon steel + electroplating.
The package includes:
Type 1 - Needles (12 pcs)
Self-Threading Needle (12pcs/set)*1.
Type 2 - Needles(12pcs) + Needle Storage Tube
Self-threading needle (12pcs/set)*1.
Needle storage tube * 1.
Type 3 - Needles * 2
Self-threading needle (12pcs/set)*2.