2 in 1 hot and cold water cup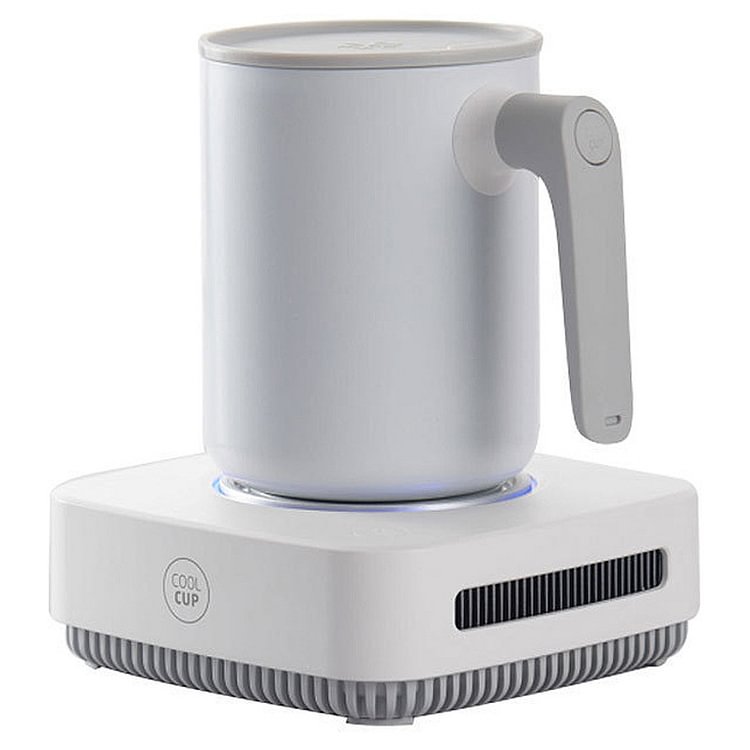 2 in 1 hot and cold water cup
【131℉/55℃ -- KEEP YOUR COFFEE&TEA HOT】 Keep your coffee and tea always hot in 131℉/55℃, no need to worry about your tea or coffee become cold during working or gaming. Perfect desktop tea and coffee partner in office or at home.
【18℃/64 ℉to 8℃ /46℉-- KEEP YOUR DRINKS COOL&ICE COLD】Cold drinks or chilled beer? No problem! With this desktop mug plate, you can easily keep those cans and cold brews chilled on desktop. 18℃/64 ℉to and 8℃ /46℉, two cooling modes for choose.
【ONE BUTTON CONTROL, BEST DESTOP PARTNER 】One button control to switch between different modes, very convenient to use. With this small COOLCUP, you can always enjoy hot tea/coffee/milk in your office, while enjoying the cold cans and chilled beer wherever you want. Keep whatever you're drinking the perfect temperature all day.
【STYLISH 3-Color LED CIRCLE INDICATOR】A Unique LED circle embeded on the plate, which indicates different running mode with different LED Color. Orange light for 55℃/131℉heating, green light for 18℃/64 ℉ cooling and blue light for 8℃/46℉ chilling. A useful product with impressive design and looking.
【INTELLIGENT, SAFE and HIGH EFFICIENCY】Waterproof and auto shut-off design ensuring the safety; intelligent drinking reminder reminds you to drink with the breathing LED Light; specail designed mug to ensure a high-efficiency heating and cooling -- 10mins from 100℃/212℉ to 55℃/131℉, 10mins from 18℃/64 ℉to 8℃/46℉.
Note

: 
Products with electrical plugs are designed for use in the US. Outlets and voltage differ internationally and this product may require an adapter or converter for use in your destination. Please check compatibility before purchasing.