Electric Mini Garlic Chopper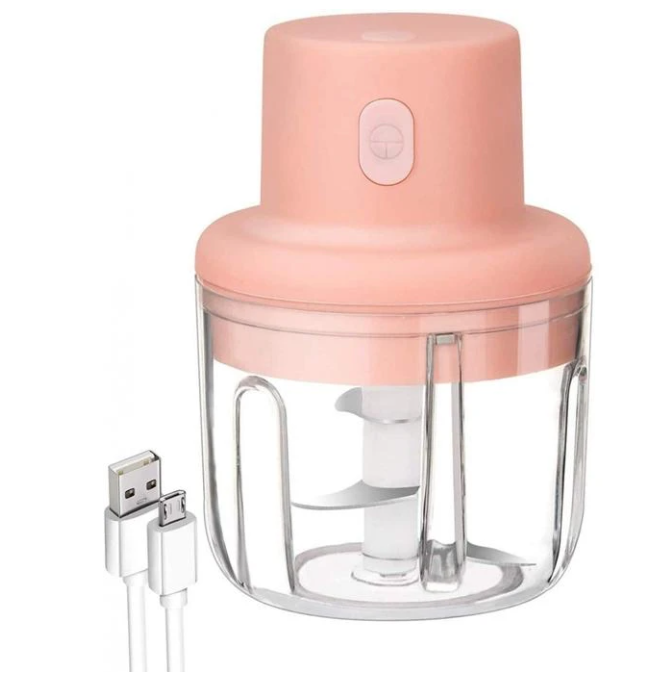 Electric Mini Garlic Chopper
One-Button Operation : One-Button Click Switch For Crushed Food In 10s. All Shredding Work Is Done In A 100ml Bowl Without Touching Blade With Hand. Just Press And Hold The Button On The Top With Your Hand And Garlic Chopper Will Start Working.
Electric Chopper : Electric garlic chopper comes with charging cable. Just press a button to chop salad ingredients or mix seasonings. Ideal for family small chopper or portable baby food processor.


Perfect Kitchen Tool : Perfect kitchen tool, suitable for crushed garlic/ crushed ginger/ crushed fresh chili/ crushed peanuts/ ground meat/ pumpkin paste/ vegetable puree, a must-have artifact for food research lovers.


Portable : Compact structure and easy to carry, can save space when traveling or camping!


Easy to Clean : The cup body and lid are detachable. After shredding food, you can remove the blade and directly rinse the blade and cup with water.


Waterproof & Easy to Clean : The whole of mini chopper is waterproof. It can be washed directly with water after use, and it must be completely cleaned after washing. The mixing cup and blade are detachable, no stains remain, making cleaning easier.